Seahorse Abalone Pendant Leather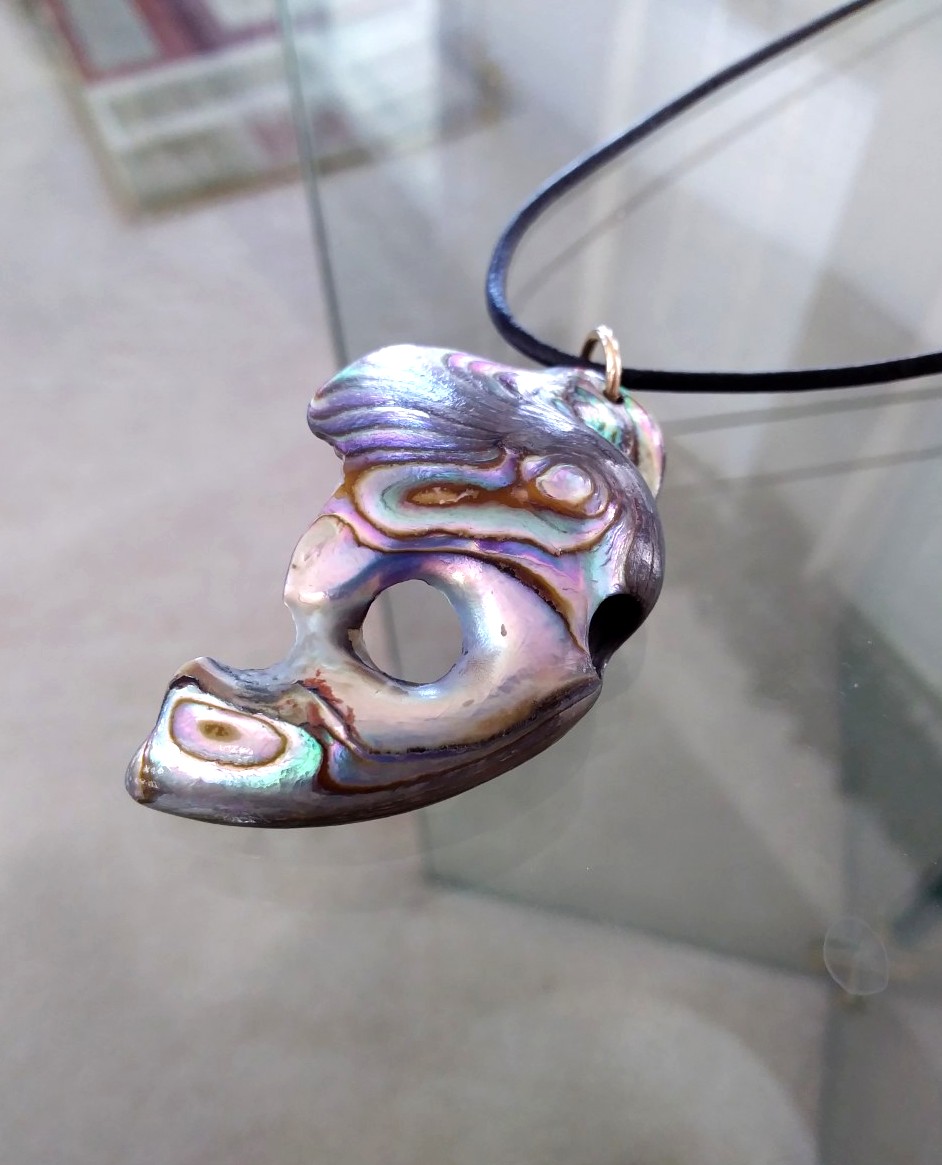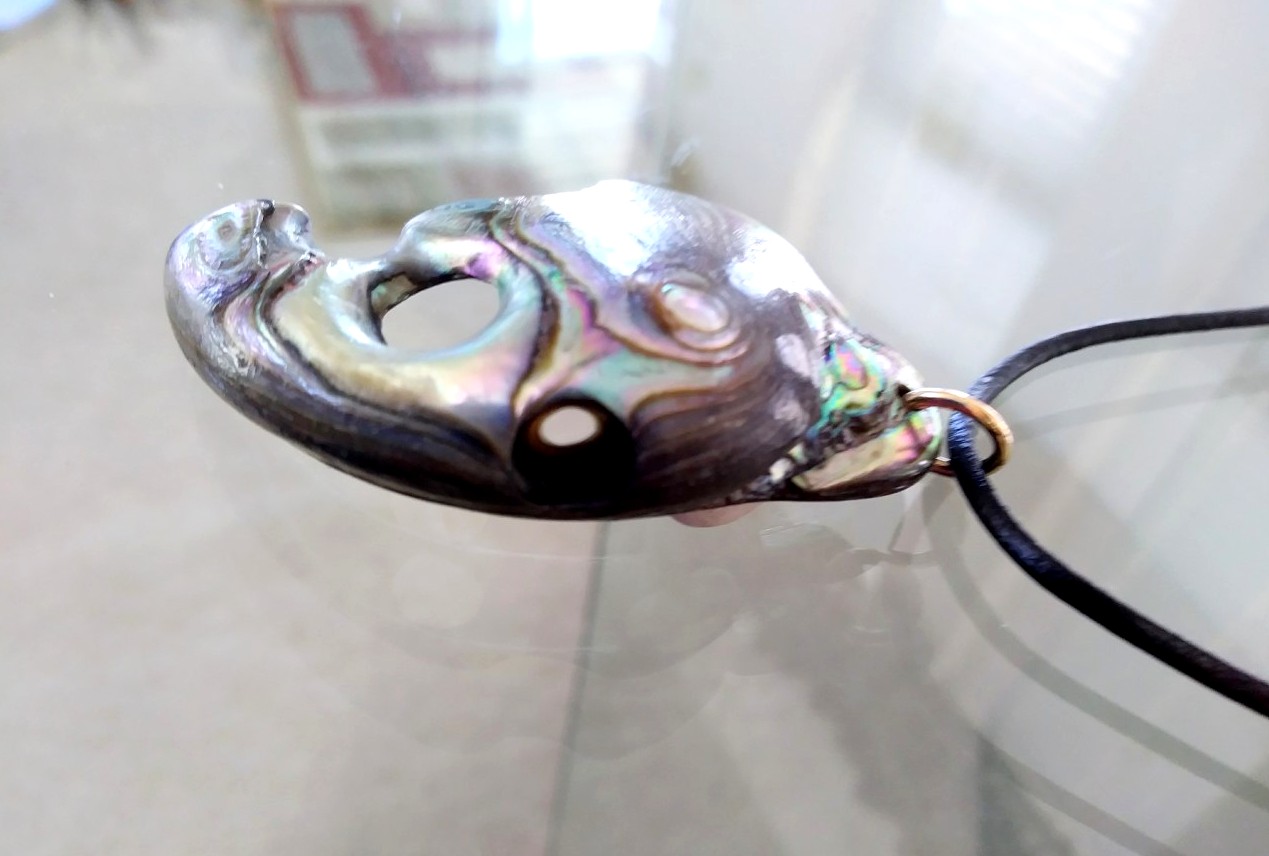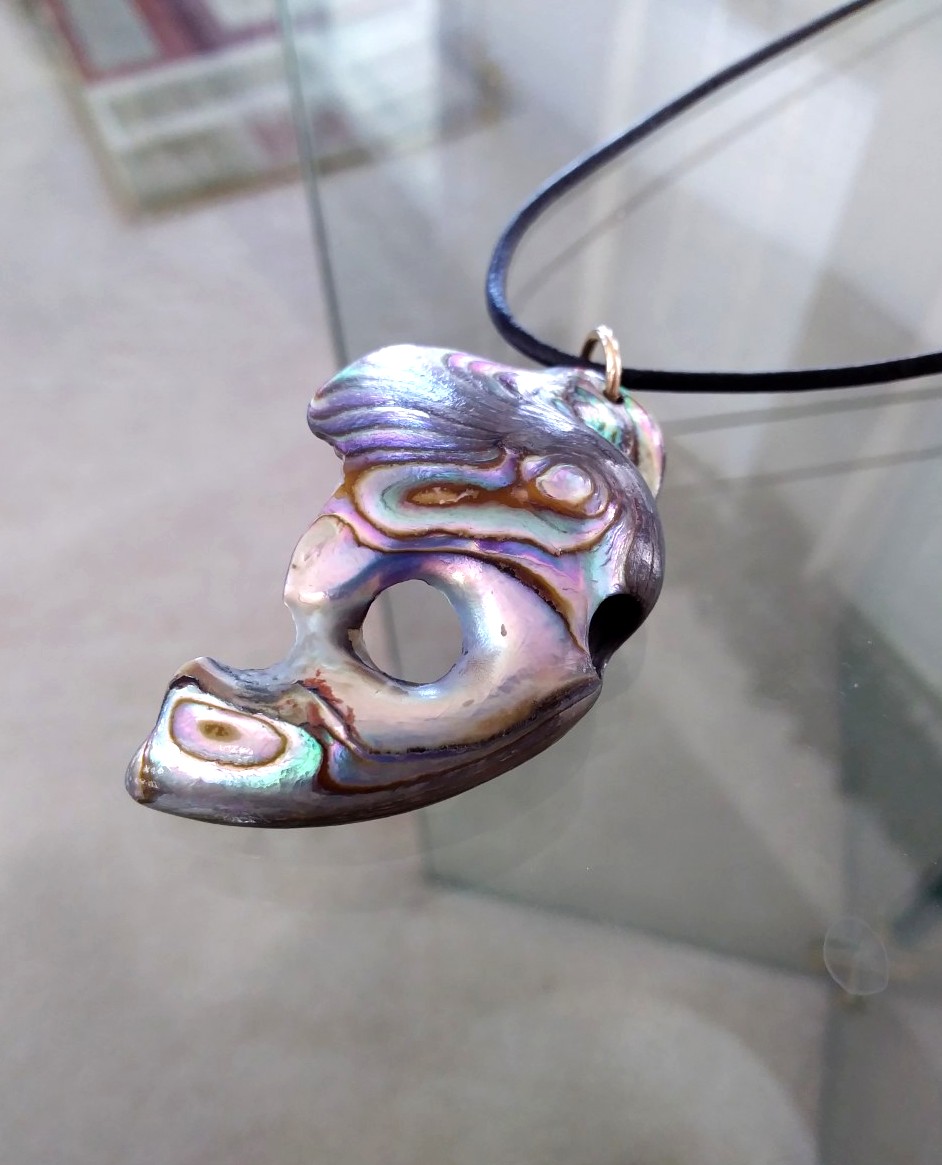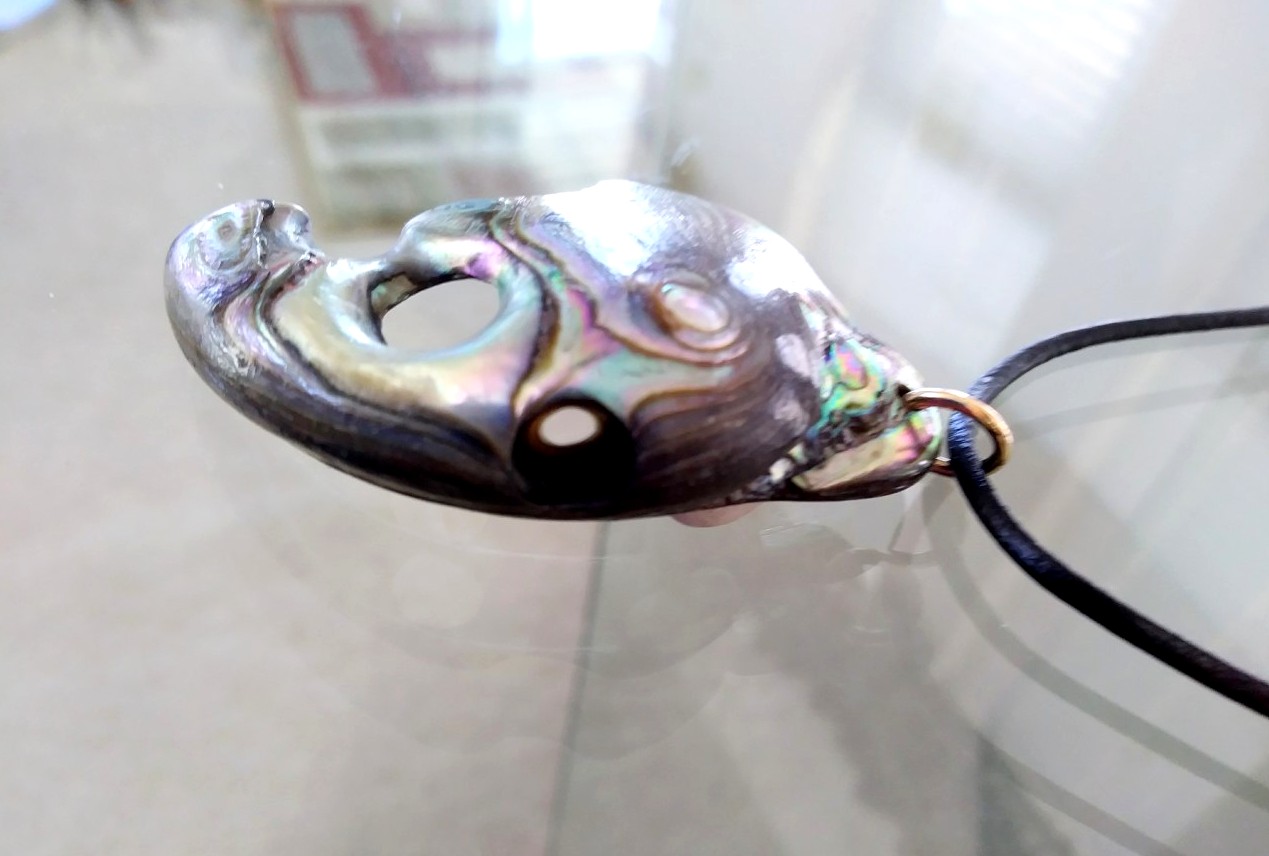 Seahorse Abalone Pendant Leather
My husband, The Abalone Kid, found this thick piece of red abalone on a deserted beach in Northern California 25 years ago. This is Red Abalone in it's natural shape which was carved by the sand and sea.
Red Abalone is listed first in the book of gems. It is rare to find a piece like this on the shore anymore. We call it "Seahorse".

ABALONE SHELL: 2 1/4 inches high x 1 1/4 inches wide.
(5.7 cm high x 3.2 cm wide)
It is on a Greek BLACK leather cord of good quality and is adjustable as shown in the photo.
The leather cord is adjustable from short length to 26 inches (66 cm). If you need longer, tell us when you checkout.